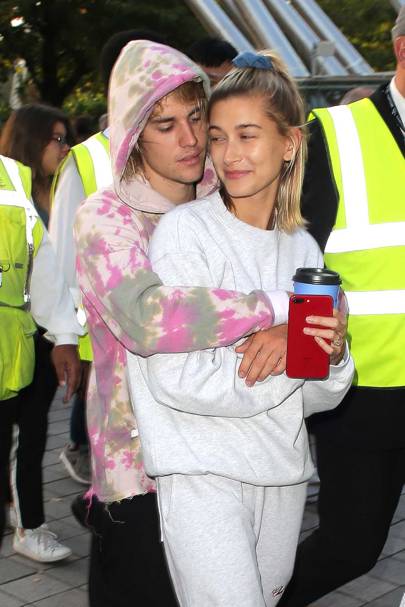 After the fabulous fanfare of Priyanka Chopra and Nick Jonas's seemingly endless nuptials in India, it's undeniable: the world can't resist a celebrity wedding. Next to walk down the aisle are Justin Bieber and Hailey Baldwin, or rather Hailey Bieber, as the two young lovers are thought to have wed in a private civil ceremony in New York in the autumn of 2018. Rumours of a larger celebration are afloat, with some outlets even whispering that save-the-date cards were sent and then retracted again. Herewith, is everything we know about the Bieber and Bieber marriage so far.
When is Justin Bieber and Hailey Baldwin's wedding date?
The couple were photographed entering a marriage license courthouse in New York on September 13, but it was not until November 15 that Bieber confirmed his relationship status on social media. The popstar published an Instagram photograph of the duo walking hand-in-hand with the simple caption: "My wife is awesome." Baldwin promptly changed her social domain to @haileybieber and the Beliebers went wild.
Preparations for a religious ceremony and small, familial party began for 2019. Shortly after rumours broke that the ceremony would be delayed, Page Six reported on January 15 that the newlyweds had sent out save-the-date cards for February 28. The couple declined to comment, but, on January 23, a fresh set of rumours emerged that the wedding has been postponed again.